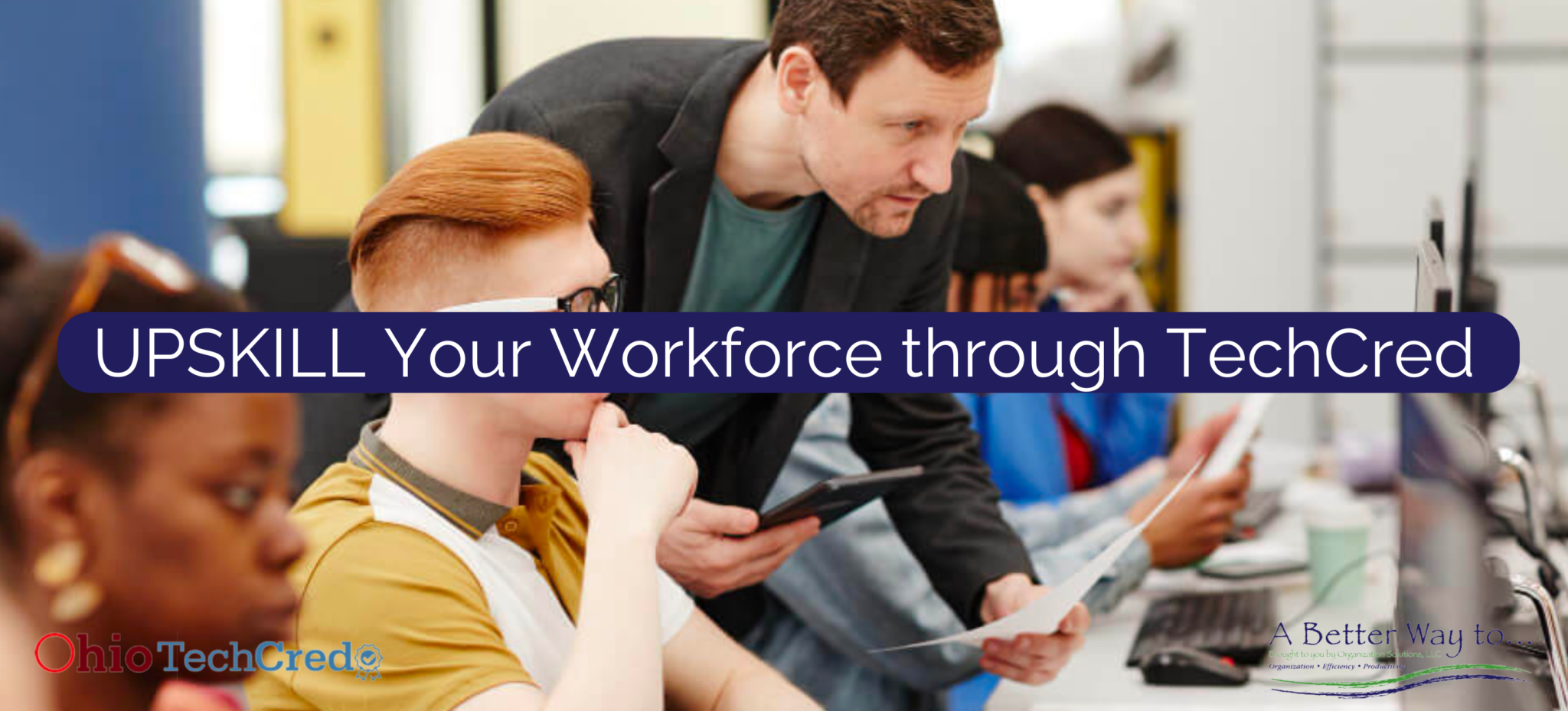 Ohio TechCred funds more than 15,000 technology-focused credentials. A Better Way To offers a variety of TechCred-approved courses including Microsoft Excel.
Employers will have access to numerous short-term, technology-focused and industry recognized credentials which qualify for funding by Ohio's TechCred program. Employers can be reimbursed up to $2,000 in training costs once the employee has successfully completed a credential.
Note: $2,000 per employee, up to $30,000 total per funding period.
A Better Way To and TechCred
A Better Way To offers qualified certificates for the TechCred program including:
Microsoft Excel Fundamentals
This course contains everything you need to get started with Excel. We call it Excel Fundamentals because, more than just the basics, we believe that this class gives you the fundamental skills to create smart, useful spreadsheets. For veteran users of Excel, you might be surprised to learn some of the shortcuts and tips shared as well!
A Better Way to Use Excel
Excel spreadsheets, when set up correctly, can be a tremendous asset and time-saver to an individual or organization. However, the reverse is also true – when not set up correctly they can be cumbersome and provide no value other than a report of data. In this workshop, you will learn the guidelines for setting up an Excel spreadsheet for maximum benefit, the pitfalls to avoid, and powerful tools available if the guidelines are followed.
A Better Way to Use Excel IN-PERSON!
Join us in-person for our four-hour workshop featuring A Better Way To Use Excel
Time TBD, October 19, 2023 in Portland, Indiana
EMPLOYERS ready to begin the TechCred application?
Looking for another course?  
Reach out! A Better Way To works closely with employers to develop and provide industry-recognized training.